Note: Please take this with a grain of salt. This is supposed to be a fun article so smile and don't take it too seriously!
"When I was a kid, we had it so much easier. We didn't have gadgets and we would play outside. The '90s were such a great time."
Isn't that something we always hear nowadays? And the funny thing is, the people who usually make those claims were born in the 90's themselves.
Dear Millennials, I don't think you can be considered a '90s kid if you were born in the 90's. Think about this… What did you remember when you were 1 or 3 or even 5? Not much, I believe. Maybe your love for your Barbie collection? The time you asked your parents for a Tamagochi? Or the time you peed your overalls in kindergarten?
Even if you were born in 1990, the first year of this so-called nostalgic era, I'm sure the most you had a good grasp of occurred during half of the era. You didn't get to experience and understand Saved by the Bell and the earlier seasons of Boy Meets World in real time. (Reruns don't count. I repeat, Reruns don't count.)
So in my opinion…
Born in the '90s = '90s Baby
Born in the '80's = '90s Kid
Here's something fun. Below I've listed some common stuff you'd hear from 90s-born millennials that turns out, were around during our* childhood.
*for those who had a mid-'90s to early 2000s childhood (aka '90s babies)
1. "Kids today. Ugh.. They all have cellphones."
Ahhh… cellphones. I don't know about you, but I got my first cellphone when I was around 6 or 7 (aka first grade) in the late '90s – early 2000s. It was a Nokia and looked something like this:
And even if you didn't have a cellphone then (late '90s – very early 2000s), you should know that a LOT of young kids already had their own cellphones at that time. It was totally normal for middle-class families. Sure, it's not today's smartphone, but it's still a cellphone, right?
We also had games you could download then. Aside from the built-in Snake, Snake II, Bantumi, and Space Impact, they had this thing where you could text a certain number to download games. Of course, money would have to be deducted from your balance. It kind of works like the app store does, except the games you could choose from could be found in ads in newspapers/magazines.
Just for old time's sake… Download Snake '97 to your smartphone now and relive them good ol' childhood days. (available for Android and Apple)
2. "Kids today have *insert new pop star*. In the '90s, we had Britney Spears."
First of all, Britney Spears didn't rise to popularity as a solo pop star 'til the '90s were almost over. Her first album …Baby One More Time was released in 1999. If you're one of these people who made this claim, you were most likely born in the 90's. You little millennial you.
3. "Polly Pockets were tiny and cute back then. Nowadays, they're huge!"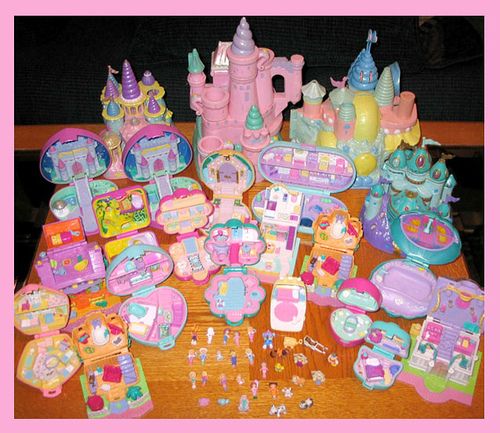 Fun Fact: They've had "big" Polly Pockets since 1998, when Mattel first purchased Bluebird toys. (Gasp. 90's.) I know, because I had one. However, these big Polly Pockets were only a sub-line, called Fashion Polly and they were sold while Mattel continued producing the tiny Polly Pockets at the same time. Here's what my Fashion Polly doll looked like:
Mattel stopped producing the tiny Polly Pocket line in the early 2000s. 4.4 million playsets were recalled in 2006 because they caused a magnet hazard among little kids.
4. "Kids today are surrounded with gadgets! They don't play outside anymore."
Not true. During my childhood years, we had GameBoy, Playstation/Xbox/other consoles from the late '90s – early 2000s, the TV, and computers to keep kids occupied.
Not everyone born/grew up in the 90's spent their childhood playing outside. And not every kid born in the 2000's spends most of their time playing with gadgets (I know kids who don't). Sure, technology has improved over the years, but in the end, it all comes down to how parents choose the things to expose their kids with. We had technology then and we have it now, so really it's all a matter of how we often we let kids use it.
5. "I'm amazed how many young kids use the internet in today's time!"
The internet has been quite a popular thing since the '90s so from my knowledge, many young kids at that time were familiar with it. Me and my friends were. Back in the late '90s – very early 2000s, my brother and I would visit StarWars.com and the Disney website a lot. Us and a lot of kids we know, have also been familiar with Google since kindergarten/early Elementary school years. Google has been around since 1998, you guys. (Surprise. It's not a new thing.)
6. "Kids nowadays are immersed with social media."
Yes, that's true. But then again, it's also true that social media has been around for quite some time now. Remember Friendster and Myspace? They've been around since 2002/2003 and weren't most of us still young kids at that time? I don't know about you, but in my school, those (especially Friendster in my case) were pretty big among kids. For goodness' sake, I knew six year olds who had accounts at that time.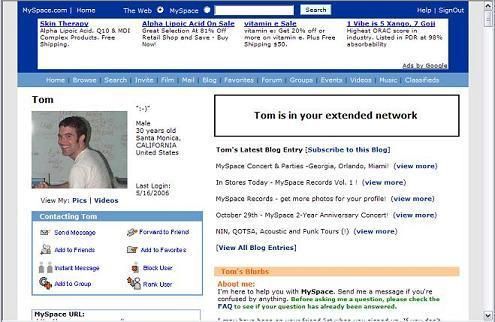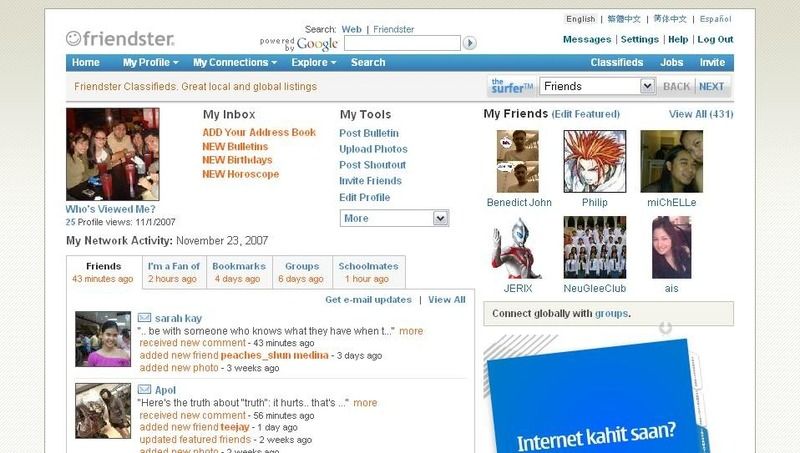 So that's it for now. I hope this post made you nostalgic.
If you'd like to see more of these or if you have any suggestions, do let me know.